Pattaya is a big resort city on the east coast of the Gulf of Thailand. Pattaya is a mass tourism destination which is the reason that this city is modern. The city offers also hundreds of bars, cafes, and clubs which makes the nightlife major. Furthermore, the city is a multi-cultural city, so you will see a lot of different nationalities and oversee influences.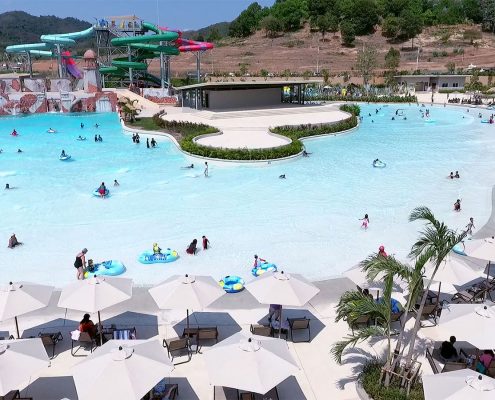 Not a fan of the beach?
You don't have to worry when you want to cool down in Pattaya without liking the beach. You can go to Ramayana Water Park Pattaya. This waterpark is the biggest waterpark of Asia. The park has over 50 water slides and there are plenty of activities in the water which you can do, like water sports, fly boarding, and many more. There is also a relaxing big relaxing park in the park where you can take a well-deserved rest after trying all the water slides and activities.
Will you find the truth?
When you see the sanctuary of truth, you'll see what human skill is really capable of. This shrine is a wooden that the sanctuary is fully made by only the hand worship of humans and nothing else. The sanctuary represents the understanding of Ancient Life, Human Responsibility, Basic Thought, the Cycle of Life, Life's Relationship with Universe and a Common Goal of Life toward Utopia. The Thai residence believe that the sanctuary is the answer of the above called subjects.
Explorer the night life of Pattaya
Pattaya is famous all over the world for its nightlife. There are many different places where you can go and there is for every category a club of café. The LGBT community is also strongly supported in Pattaya and for that community are many different options within the nightlife of Pattaya. Furthermore, there are many bars and festivals which tourists can enjoy in an international environment.
Lose yourself in Nong Nooch Tropical Garden
This garden will show you different landscapes in just one day. You'll see a different biodiversity while you're walking through the park. The organisation of the park also held shows every day which are a feast for the eye to see and there are also plenty of restaurants in the park to have lunch or dinner during your visit.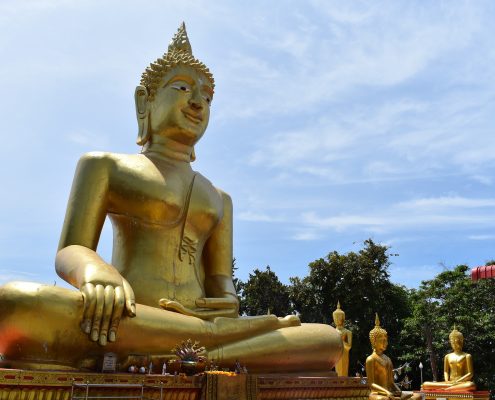 The largest Buddha of Pattaya
When you want to go to Jomtien Beach from Pattaya, you cannot miss the 18 metres high Buddha. This is the Wat Phra Yai and this is the biggest Buddha in the whole region. The temple itself is actually a fishing village and this because of this, the temple is also visited by many locals who came to pray at the statue. The first thing you see are golden dragons when you want to enter the temple. The temple is made in 1940.
https://www.asialink-holidays.com/wp-content/uploads/2019/11/nong-nooch-tropical-garden-2822705_1280.jpg
853
1280
Asialink
https://www.asialink-holidays.com/wp-content/uploads/2018/03/logo-new-1.png
Asialink
2019-11-25 06:18:59
2019-11-20 06:26:22
Best things to do in Pattaya