Inside Khao Yai – 3 Days 2 Nights
TOUR ITINERARY:
Day 1: Bangkok – Khao Yai
An early morning pick-up from your Bangkok hotel or train station. North we go today, inland and upriver. We reach Ayutthaya, the former Siam royal capital. From here an empire larger then France and Britain combined was ruled from around 1350 to 1767, the invading Burmese army ended the reign, taking with them most of the treasures. Today there are various highly impressive ruins and temples to visit and with the stories of your tour guide history comes alive and enjoy boat ride along the river. Driving out of the central plain, into the hills transforms the colors to green. visit Wat Tham Sila Thong where thousands of bats is leaving early evening every day. Then overnight at downhill resort near Khao Yai national park, Thailand's oldest National Park and a Unesco Heritage Site.
Day 2: Khao Yai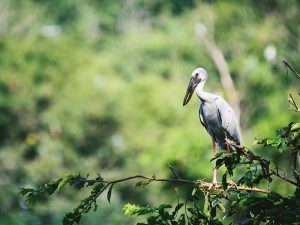 Nature demands and early start! Go into the park to try and spot various animals and plant life. Elephants are certainly a possibility, especially close to the waterholes and salt licks. Your ranger will know where to take you. A break at a waterfall to stretch your legs and try to swing on a jungle vine, tarzan-style. At Mo Shing Toe it is possible to hear and even see gibbons, these noisy primates are real acrobats hanging from the branches with their long hairy arms. Wild boar and colorful birds could join you for lunch at the Orchid waterfall. One of the best viewing points is at Pha Daew Die where the misty jungle stretches itself before you over the rolling hills. Experience the "Night Safari" at the national park.
Day 3: Khao Yai
A morning to relax at leisure until departure time to visit the largest vineyard where is not far away from Khao Yai, enjoy "Vineyard and Winery Tour" including a wine tasting at the wine tasting and education center. Then proceed back hotel in Bangkok or train station in Bangkok.