Sanctuary Ananda – 3 Nights
3 Nights Bagan to Mandalay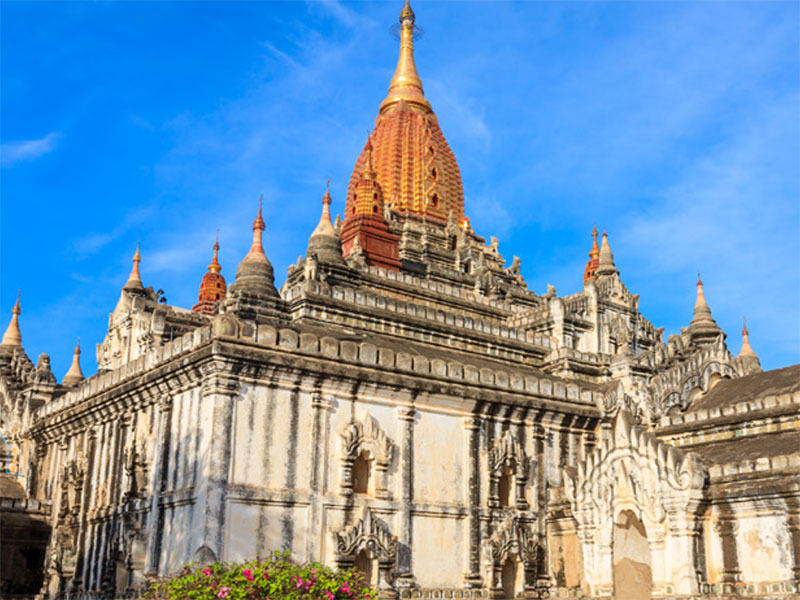 Welcome on board the Sanctuary Ananda.
Check in at 12:30pm and se le into your suite.
If you arrive on an early ight we will arrange for you to take a tour in Bagan. Leaving at 9am we will visit a local village in the heart of the Bagan plain, to see the way of life of the local people. Next visit a lacquerware workshop. This ancient cra has been produced in Bagan since the me of King Anawrahta around 1050 AD. Here in the workshop the tradi onal methods are s ll used.
A er lunch on board, we will visit Kayminga pagoda complex to see the di erent architecture of the stupas rst-hand. This is the perfect star ng point to understand how Bagan was built over several centuries and how the architectural style has evolved.
Next, visit Bagan to see the Ananda Temple. Completed in 1091 AD, it is commonly referred to as one of the four great temples in Bagan. The Ananda is regarded by folklore as one of the most beau ful temples in Myanmar.
Enjoy the sunset over the Bagan plains and admire the light change on the pagodas as they exude an quity and mystery. Finally the sun sets behind the hills on the far side of the Ayeyarwady River, lling the sky with a reddish glow, a truly magic moment.
A welcome brie ng and champagne recep on will be hosted in the Kansi Panorama Lounge before a candlelit sandbank dinner is served with the backdrop of the twinkling lights of Bagan.