Visit Indonesia is not only for the beautiful sceneries and cultural richness. It is also about enjoying the delicious culinary experience. You will always captivated by the various kinds of Indonesian foods in every province you visit. Indonesians eat rice as their daily meal, three times a day. Yes, three times. You might be surprise with this and wondering how Indonesian people could eat that such high carbohydrate in the morning. But that's how we are. Most of us indeed eat a complete big meal with rice in the morning, but there are also people who choose to eat lighter meal on breakfast. The common breakfast menu in Indonesia are Nasi Goreng (Fried rice), Mie Goreng (fried noodle), Bubur Ayam (chicken porridge), Nasi Uduk (coconut milk rice), or Mie Ayam (chicken noodle). But in some provinces in Indonesia, they also have their own authentic breakfast menu. While eating bread or cereal in the morning is less common for Indonesians, unless the big cities residents.
Nasi Goreng Curry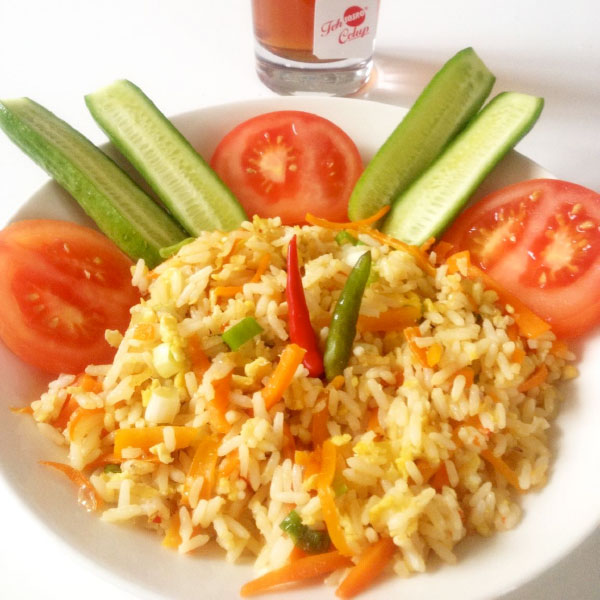 Talking about lunch, we must agree with the common diet concept of big meal for lunch. And Indonesians know it so well. Even for dinner, we still able to eat rice complete with its ornaments. Lunch and dinner menu could be anything, like rice (of course), sautéed veggies, chicken/beef/fish/eggs, soup, and etc. You must have heard about Beef Rendang. It is one of Indonesian famous foods. It made of beef meat cooked in a thick coconut milk with herbs and chili. It took several hours to cook Rendang to make it soft, tender and juicy. Chicken is another favorite menu as well for Indonesians. In Bali, you can find the famous Ayam Betutu, chicken with fresh chili sambal and several kinds of ornaments to enjoy together. In Jogjakarta, you will find Nasi Gudeg – a mix rice with beef, chicken, egg, sautéed jackfruit, tempe, and sambal – display on a piece of banana leaf as your plate. Nasi Gudeg is slightly sweet. So, if you are afraid of Indonesian sambal (famous with its HOTness), you can try Nasi Gudeg.
Nasi Ayam Betutu Bali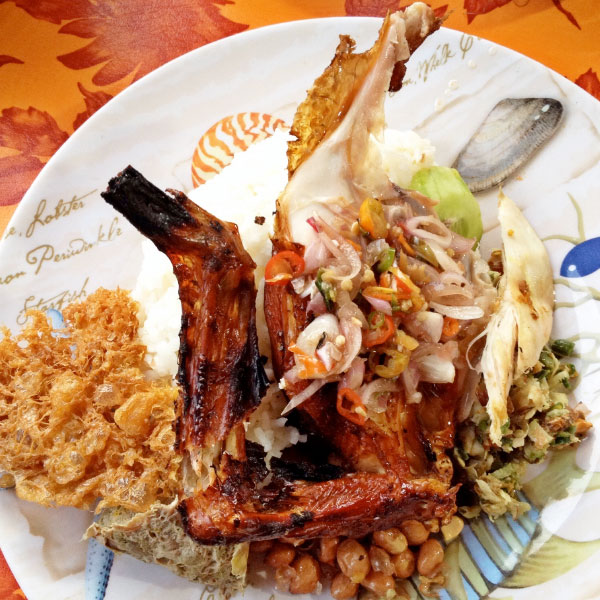 Beef Rendang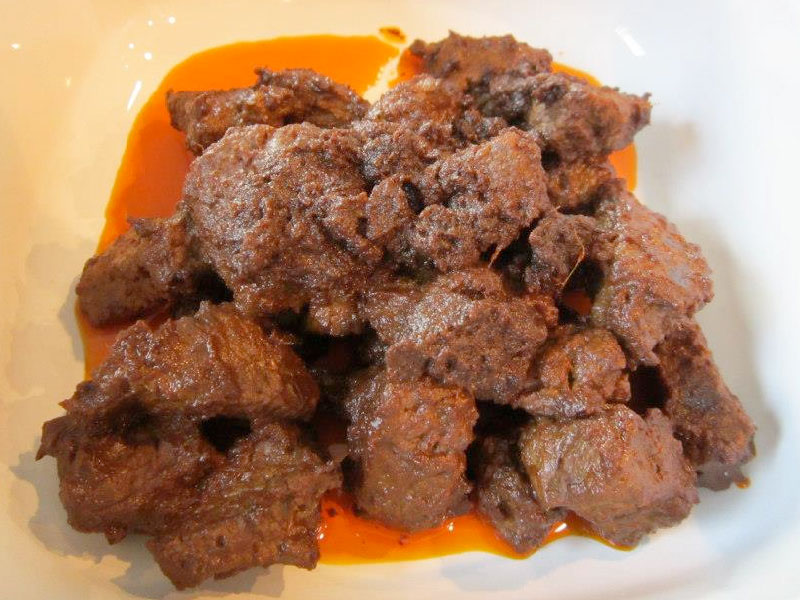 Nasi Gudeg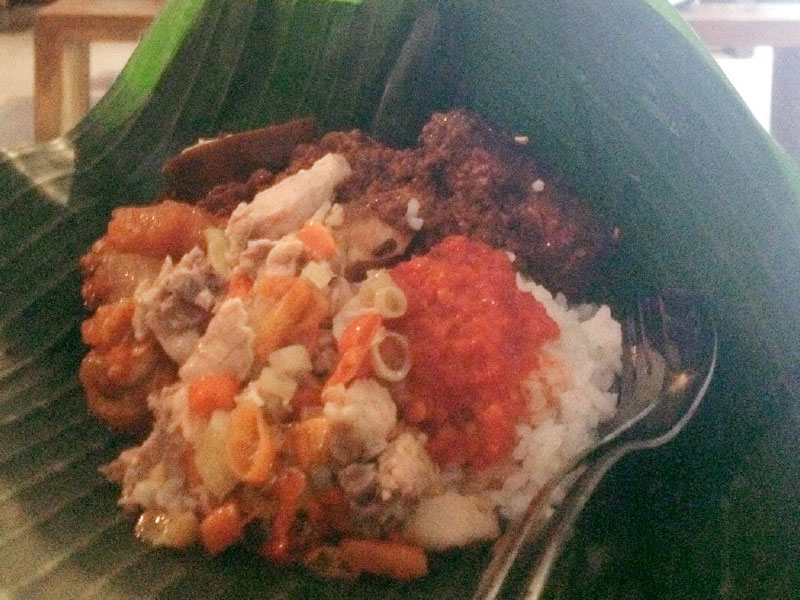 Typically Indonesian Lunch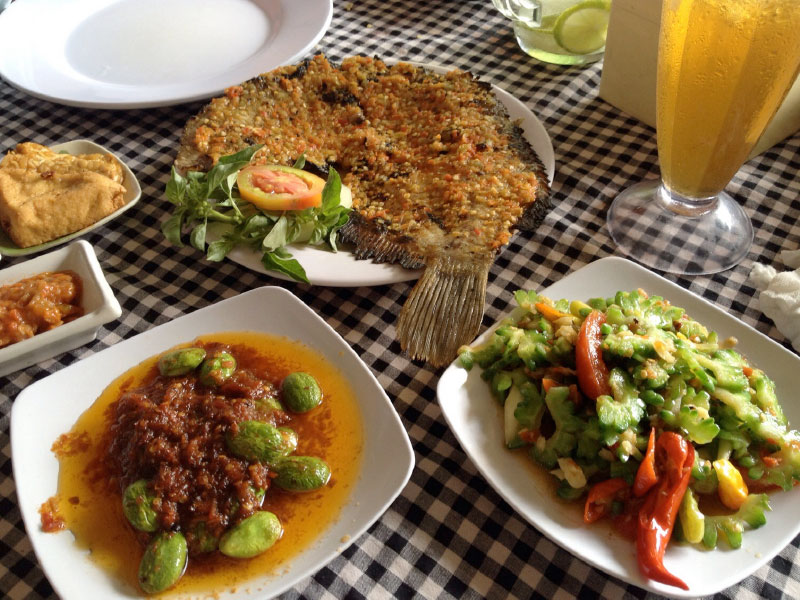 Indonesians have a motto for daily meal as "4 healthy, 5 perfect". The 4 Healthy consist of carbohydrates main meal (rice, noodle, potato or bread), Animalic proteins (beef, chicken, fish, or egg), Veggies Vitamins, and Fruits vitamins. And number 5 is for milk. So it means if we could fulfill 4 kinds of those specified foods in our daily life, it's good for our health and even perfect if we could drink milk as well.
So, got an idea of what food you will try once you are in Indonesia? Don't think too much, just come and experience it yourself! ☺
Written by Fransisca Widi
https://www.asialink-holidays.com/wp-content/uploads/2018/01/indonesia-culinary-experience-05.jpg
600
800
simple
https://www.asialink-holidays.com/wp-content/uploads/2018/03/logo-new-1.png
simple
2018-06-08 04:00:58
2018-06-19 04:02:44
Indonesia Culinary Experience