UNTOUCHED LAOS – 12 DAYS 11 NIGHTS
If you love nature, the untouched, the least visited, and the most rural areas of Laos, this is the chance for you. Even in Luang Prabang, the most famous spot of Laos, we will also bring to you the last romance of this ancient city. The highlights of this tour are the visit to the northern Laos, where Oudomxay, Luang Nam Tha, and Phongsaly will offer you the amazing sceneries of the mountainous area with colorful hill tribe groups, the mixed culture of the Laos highland people and the ones immigrating hundreds year ago from China, they are now all living together in harmony. Within the 10-day journey, you cover some of the most beautiful Laos remote areas.
Highlights….
Emerging into the never-fading tradition in the ancient Luang Prabang
Cycling to the beautiful waterfalls of Tad Huaykhua, trekking to the top and enjoy the green
Cruising the Mekong river to Pakbeng, the famous night stop for every cruise from Luang Prabang to Thailand in the past
Exploring the Kamu eco-lodge, where you will sleep in the safari tent, and experience the life of Khmu tribe
Driving through the mountainous area to Luang Namtha, which is not only famous for its nature beauties, but also for its mix of many hill tribe culture
Discovering Phongsaly, the least visited area in Laos.
Cruising the Nam Ou river to Nong Khiaw, visit some tribe villages along the way
Trekking to the famous 100 waterfalls in Nong Khiaw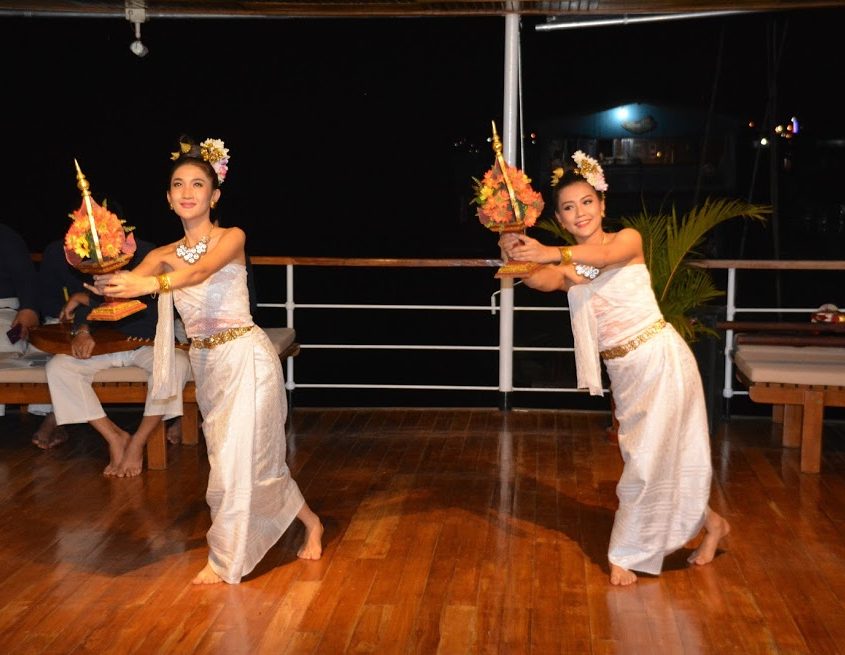 DAY 1: LUANG PRABANG – ARRIVAL
On arrival at the airport, you will be met and transferred to check in the hotel.
After a soft rest, your city tour begins with a visit to the magnificent Wat Xiengthong, a superb piece of Lao temple architecture, which presents a sweeping two-tiered roof and ornate mosaics including a beautiful 'tree of life 'glass montage on the rear temple wall.
Late afternoon, we climb up to the top of Mount Phousi for an enjoyable exploration of the sacred, gilded stupa as well as a panoramic sunset view of the city and the Mekong River.
The welcome dinner will be served at the local restaurant with the traditional dance & folk song, the best chance to experience the local culture
The tour ends after a visit to the famous Night Market, where you can find a lovely selection of handmade textiles made by local and hilltribe people surrounding Luang Prabang. Overnight in Luang Prabang