Posts
https://www.asialink-holidays.com/wp-content/uploads/2018/12/Luang-Prabang-e1545975122904.jpg
532
800
Asialink
https://www.asialink-holidays.com/wp-content/uploads/2018/03/logo-new-1.png
Asialink
2018-12-28 03:45:28
2019-01-11 07:12:21
THE PICTURESQUE OF LUANG PRABANG - 6 DAYS 5 NIGHTS
https://www.asialink-holidays.com/wp-content/uploads/2018/12/SL-Day-2-3.jpg
533
800
Asialink
https://www.asialink-holidays.com/wp-content/uploads/2018/03/logo-new-1.png
Asialink
2019-01-11 07:03:28
2019-01-11 07:44:19
EXOTIC LAOS - 8 DAYS 7 NIGHTS
Blog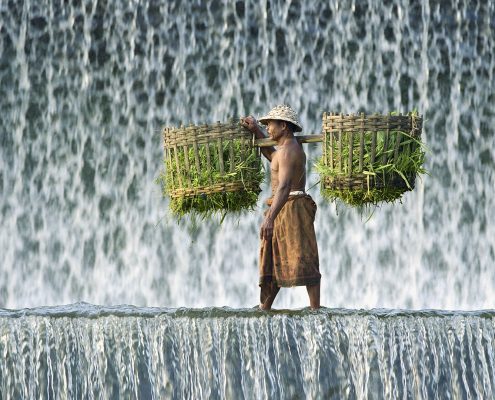 Planning a holiday all the way to South East Asia might be an exciting thing to do in your vacation agenda. But what if you have never been to Asia before? What things you should be preparing for an excellent journey to Asia?
Here we share some tips for everyone who will travel to South East Asia:
1. Essential Documents
Prepare your passport and its digital copy. Some countries are free visa entry, some will apply Visa on Arrival. Don't forget to check the immigration information in advance, for every country you will be visiting. If it needs visa in advance, you can arrange it in your home country.
2. Travel Duration
If it's your first time to South East Asia, my tips is: don't rush! Many traveler choose to travel fast in order to fulfill their bucket list in such a limited time. 1 night here, 1 night there, and then cross the border to the next country. It's exhausting, besides you could not get enough experience of the places you are visiting. Spend at least 3 nights in each city to know more about the area, the culture, the local life, and the culinary. Because traveling is not about how many places, but it's about how much experience you get during the journey.
3. Eat like locals
Want to experience an absolute travel? Try the local street foods! South East Asia is so famous with its street foods. Thailand, Malaysia, Vietnam, Indonesia, you name it. All of them have their own authentic street foods to offer. Almost in every city, there's a street foods market, both day and night. Make sure you do at least once, roaming around the packed night market and eat the local foods in one of the stall. I'm sure you will not end up with 1x visit only!
4. Drink from the bottle
To avoid any bacteria or germs infecting your liver, try to drink only from a sealed bottled drink.
We don't say that South East Asia is dirty and has a high risk of diarrhea, but the different climate between Northern hemisphere and the South East Asia could also be the main factor your body immune needs to deal with. And if you are not in your peak performance, the risk of getting sick from any germs is still possible to happen. So protect yourself.
5. Light packing
Traveling to the tropical South East Asia doesn't require any of bulky outfits. As the weather is relatively warm all year long, light clothes would much work for entire occasion. T-shirt, casual shirt, short, light dress, and sandals are the essential, plus a sun glasses. Only in the rainy season you might need a hat or umbrella. But if you are a kind of who love to dance in the rain, you probably don't mind to get a bit wet. In some areas of SEA there's winter season (like in Hanoi), but the winter in SEA is still relatively warm for the people from Northern hemisphere. It's around 14-20'c.
6. Join in at least one cultural exchange activity.
By joining in an activity that has some culture activities to offer, you will get a new unforgettable experience during your travel. For example visit a farmer's house, traditional market, join in an art workshop, lunch with the royal family in the formerly palace (in Bali), join in one hour teaching at the local school, farming with local farmers, and etc.
https://www.asialink-holidays.com/wp-content/uploads/2018/12/HB-thumbnail-e1547525358680.jpg
400
601
Asialink
https://www.asialink-holidays.com/wp-content/uploads/2018/03/logo-new-1.png
Asialink
2018-10-02 09:00:55
2019-02-26 09:04:42
Travel Tips to South East Asia