Labun Bajo is a small village on the island of Flores. This place is famous for its Komodo dragons, wonderful underwater world and friendly citizens. Many people fall in love with Labun Bajo because of its natural charm and friendly citizens. Are you already interested in this beautiful destination? Keep reading and be amazed by Labun Bajo.
Trek your way through Komodo Forest
Are you looking for an adventure? Then stop looking and go to Komodo Forest. During one of these tours, you will be guided by an ranger who will bring you to the Komodo Dragons. The Komodo dragon as the biggest lizard in the world and that's also the reason why Labun Bajo is so famous. You will trek your way through the forest, where you will see the beauty of nature itself and during your trek, you'll also see the fearless Komodo Dragon which can get a length of 4 to 5 meter.
Want to see 3 different beaches in 1 day
Go to Padar island where you'll see 3 different beaches in just 1 day. The beaches are famous as a view point at Komodo Island. That's because of its 3 different beaches which has al a different colour. One of the beaches is pink, one of them is white and one of them is black. This is a wonderful sight to see and you even get the chance to see the Komodo Dragons, but be aware that the dragons like to be in the shade and that you are not allowed to come near the Komodo Dragons. The best time to climb Padar island is in the early morning due to the temperature.
Dive everywhere you can
Komodo National park is a group of islands which is famous for its biodiversity underwater. Everywhere in Komodo National park is a good place to dive where you can see a lot of the underwater world. There is even the possibility to swim with manta rays at Komodo National park. Have you ever done that? At the same spot, you can also swim with sea turtles which is and extraordinary experience which you have to do during your stay in Labun Bajo.
Go to the fish market for freshly caught fish
Every morning, the fishermen of Labun Bajo fern the see to catch fish to sell at the fish market. The fish they sell is full of flavour and that's why you have to taste this during your stay in Labun Bajo. The market is also a nice opportunity to meet different people due to the extraordinary mix of visitors of the market. The people who visit the market are expats, backpackers and locals. This is something you don't see a lot of times happening and that's why the market is a good place to visit.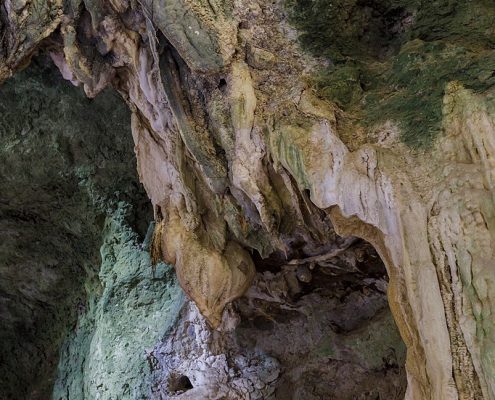 Explorer the cave of Batu Cermin
Do you stay in Labun Bajo, but you don't want to go too far away from the village? Then you should go to Bato Cermin cave. The name of the cave is "Batu Cermin" cave which means Mirror Cave in English. The reason why this cave is called the mirror cave is because, this cave is filled with crystals which shine bright in the morning sun, so you have to be in the cave between 9 a.m. and 10 a.m. The cave is located in a natural canyon which for you is a wonderful sight to see.
https://www.asialink-holidays.com/wp-content/uploads/2019/12/Want-to-see-3-different-beaches-in-1-day-1.jpg
853
1280
Asialink
https://www.asialink-holidays.com/wp-content/uploads/2018/03/logo-new-1.png
Asialink
2019-12-09 02:25:06
2019-12-06 02:30:42
Best things to do in Labun Bajo