Bali is a paradise for tourists, because of its natural charms which are amazing for the eye. One of the favorite destinations of Indonesians and all over the world offers enchanting natural beauty and makes anyone fall in love with the island. The amount of excursions will certainly fill your holiday with a lot of activities. Here are our recommendations of activities you can do during your Holiday in Bali that you don't want to miss.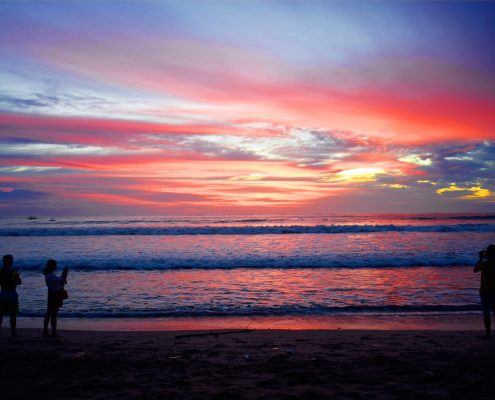 Relax on Kuta beach
The beauty of Bali's beaches has been recognized all over the world, and Kuta is one of the beaches that is famous for its beauty. Tourists who are celebrate their holiday in Bali will surely spend a lot of time at the beautiful beaches of Kuta. The beach of Kuta is well known for its wide beaches with white sand. You can bask under the gentle warm sun while enjoying a glass of fresh drinks, or learn to surf on the waves of Kuta beach which are not too big. That's why Kuta beach suitable for newbie surfers. Kuta beach is also the perfect place to enjoy the beautiful sunset at the beginning of your evening.
Relaxation at the spa in Ubud
Ubud is famous as a traditional tourist attraction in Bali, due to its location between rice fields, forests and surrounding mountain cliffs that makes the landscape an amazing sight to see. You can enjoy the natural beauty of Ubud while pampering yourself in a spa that refreshes the mind, body and soul. The surrounding area where the spas are located are filled with exotic forest which will prevents you of fresh air. The spa's in Ubud are also supported by expert therapists who will refresh your body with aromatic massage including distinctive essential oils.
Enjoy water sports in Benoa
Many people think about water sports when they are thinking about Benoa. This place is a paradise for water sports, because there are a lot of water sports activities which you can do, like gliding in a banana boat, parasailing, jet skiing, fly fishing, and excursions to the turtle island. Feel the excitement of sitting on a rubber boat that sways crashing waves or flying using a parachute pulled by a boat that runs above sea level. In addition, you can also see the beautiful underwater scenery and interact with several species of fish encountered.
Enjoy a delicious dinner at Jimbaran
Visiting the beach is incomplete if you don't taste seafood, and the best choice for enjoying it is in Jimbaran. Have a taste of delicious seafood with a view of big waves which will provide you from an experience which you will never forget. The atmosphere during your dinner will become more romantic due to the sparkling candle light on your table and a sky full of stars. Furthermore, there are also acoustic bands which will play relaxing music. Enjoy the delicious appetizing grilled shrimp, flour fried squid that has a crispy texture, grilled scallops with special spices, and other exotic foods.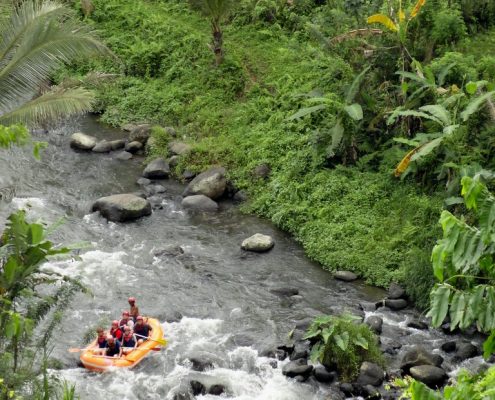 Stimulate adrenaline by rafting on the Ayung River
The Ayung river is the longest river in Bali with its length of 62.5 km. The river ends in Sanur. The Ayung river has enough rapids which are suitable for beginners. With a course of 12km, your adrenaline is going up due to the excitement of rafting which will test your guts. Along the road, you will also pass a fresh waterfall. Another attraction of rafting course on the Ayung river is the relief sculpture of the Ramayana story along 1 km of the river wall. After arriving at the end of the course, you can rest for a while and then continue to enjoy a filling lunch.
https://www.asialink-holidays.com/wp-content/uploads/2019/11/asphalt-road-near-black-concrete-arch-gate-beside-trees-1544351.jpg
2966
2373
Asialink
https://www.asialink-holidays.com/wp-content/uploads/2018/03/logo-new-1.png
Asialink
2019-11-07 05:43:43
2019-11-06 05:44:28
Best things to do in Bali