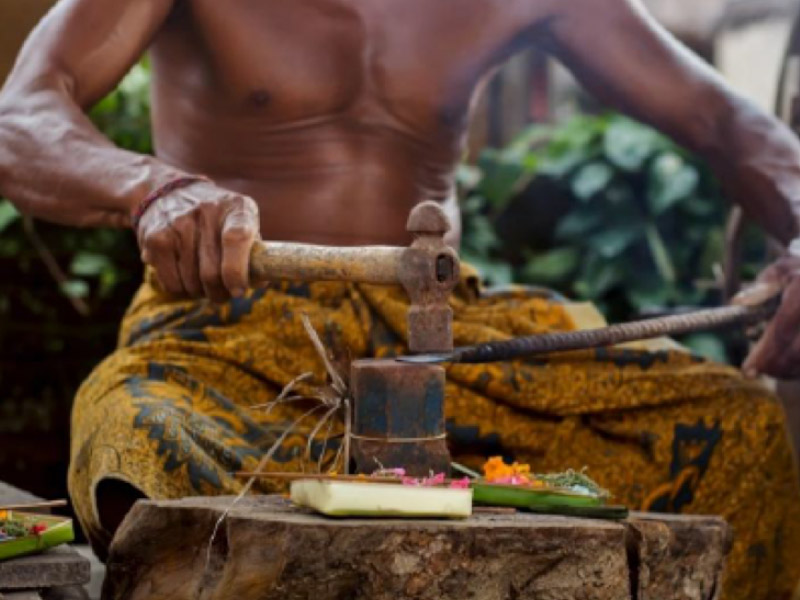 Experience Balinese life such as :
Village Farming – You will experience your-self in rice farm cultivation by using traditional tools, to plant the rice is amazing experience in your life.
'Pande Besi' Iron Smith – Where the Balinese produce their Farming tools and for their daily life needs.
Bali House Workshop – Experience Balinese warm greeting in traditional way of life and also Balinese Offering "Canang' making and typical Balinese traditional cakes as refreshment [Jaje Gina].
Coconut Creation – We please you to practice your climbing skill to climb the coconut tree or just seeing the Balinese doing that and we let you enjoying the Fresh Young Coco drink.
Inclusive of return transfers in air-conditioned vehicles, Village Farming, Iron smith, Bali house workshop, Coconut creation, Snack, Young coco, Set meal
Start from Ubud:
Deluxe Package:
1 Pax : Rp 890,000
2 Pax: Rp 650,000
3 Pax: Rp 520,000
4 Pax: Rp 480,000
Start from Kuta / Seminyak:
Super Deluxe Package:
1 Pax: Rp 990,000
2 Pax: Rp 750,000
3 Pax: Rp 620,000
4 Pax: Rp 580,000